Santiago Bernabéu Stadium
The Santiago Bernabéu stadium, named after the president of Real Madrid football club from 1943 to 1978, was inaugurated in 1947. It currently holds more than 80,000 spectators and 245 VIP boxes.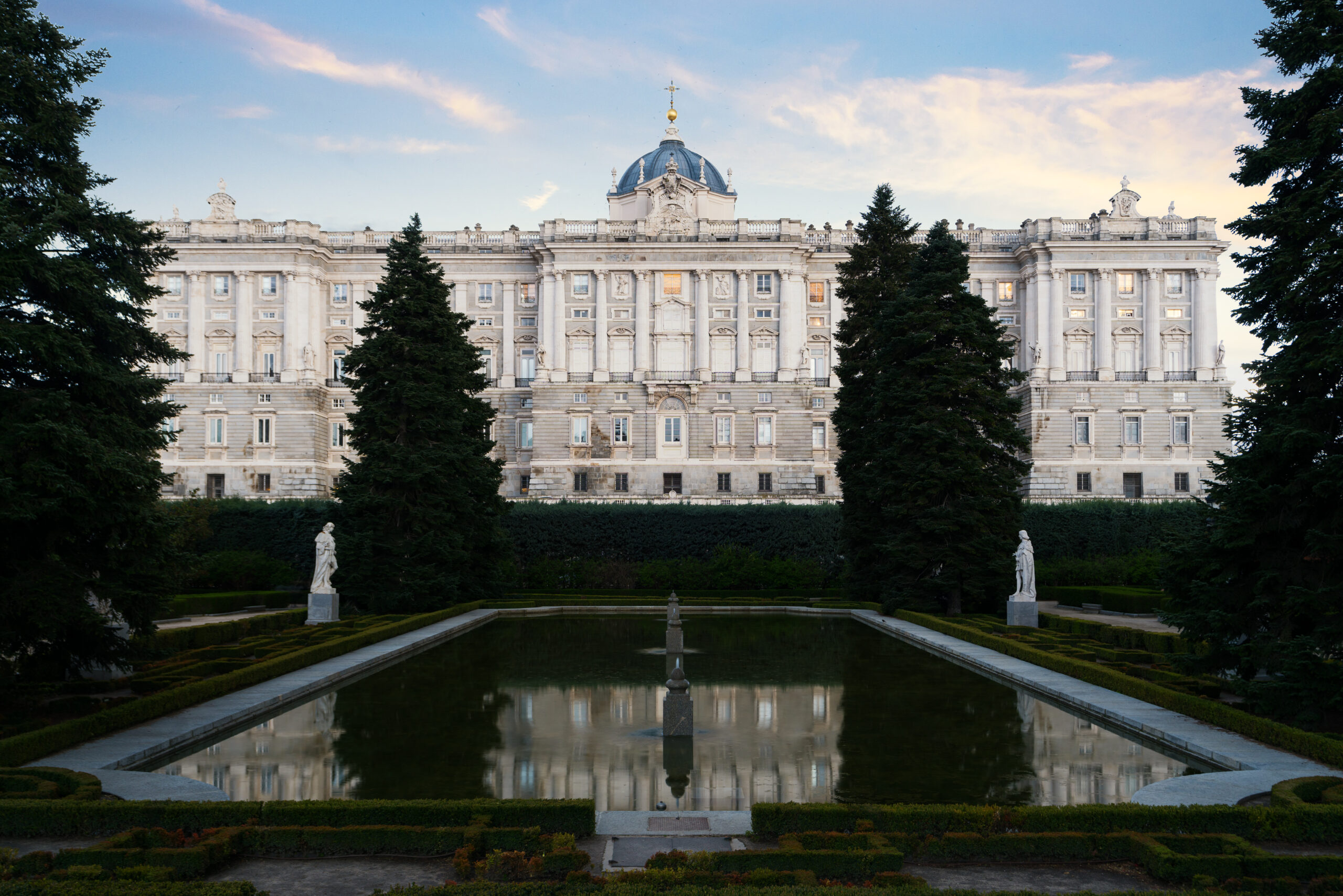 The Royal Palace was the official residence of the Spanish royal family, from the king Carlos III to Alfonso XIII. Nowadays the Royal Palace offers you a journey through the History of Spain.
The Puerta de Alcalá is one of the five old royal gates in old town of Madrid. The King Carlos III replaced the previous gate dating from the 16th century.
It was inaugurated in 1778 and it is located next to the Retiro Park and commercial areas such us Serrano Street.
Gran Vía is one of the main arteries of the city and one of the most emblematic avenues of Madrid. Between 1910 and 1931, it was constructed to modernize the city, skyscrapers included.
The Plaza de Las Ventas was finished by Manuel Muñoz Monasterio in 1931. However, José Espelius, the first architect died before its inauguration in 1931. The monument holds 23,798 fans with a 60-meter-diameter sand floor inside. It is the largest one in Spain and the third one in the world behind Mexico and Venezuela.
It was originally planned as a gigantic greenhouse to house tropical plants in 1887 due to the Philippine Islands Flora Exhibition. The architect Ricardo Velázquez Bosco, who was inspired by the Crystal Palace of Hyde Park in London.
It is currently one of the headquarters of the Reina Sofía Museum, which hosts several temporary exhibitions.
The second railway line in Spain was inaugurated In 1851 (Madrid – Aranjuez). The station was later expanded in 1865 and in 1892. Besides its obvious functionality, the station is an example of the iron architecture due to its elements in the roof. The design was calculated by the French engineer Henri de Saint-James.